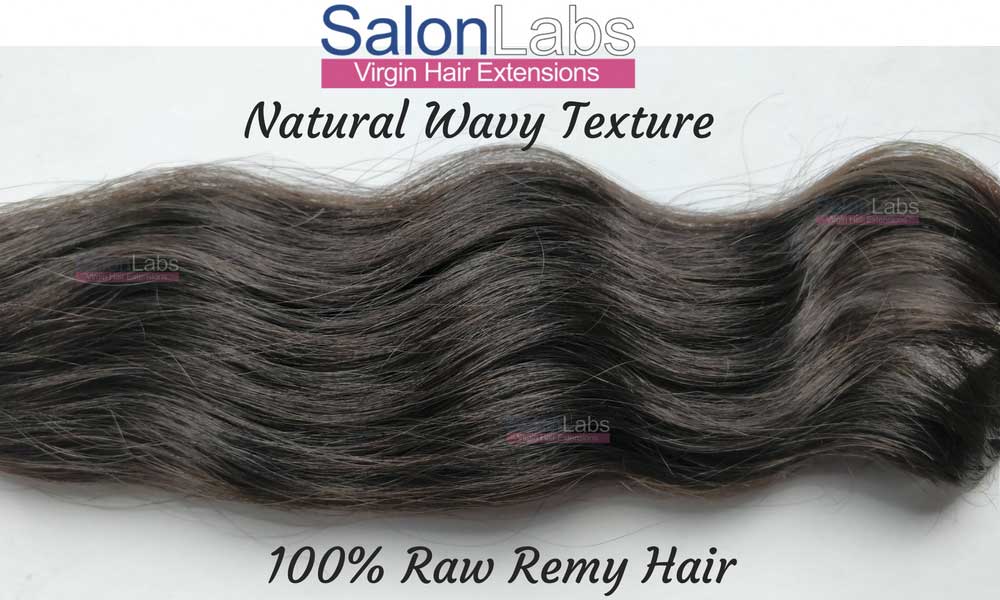 SalonLabs Natural Wavy Remy Human Hair Extensions are made of 100% high-quality human hair. You can change your look overnight and have the fullness and length you desire.

These premium human hair extensions are easy on the hands and silky smooth. SalonLabs Natural Wavy Remy Hair Extensions are easy to maintain and style

Natural Wavy hair enjoys the best of both worlds. Wavy hair can be fine, smooth, silky, soft, medium coarse textured or thick and very coarse. Natural characteristics of wavy hair is in the form of loose slighter "S"-shape or tighter wave pattern.